Music makes everyone happy. Whether you like Country Music, or Heavy Metal, East Coast Music Exchange has new and used instruments, and hard to find instruments, to get everyone's toes tapping! Located adjacent to Beach Pawn, the shop gives you a "family" appeal versus a chain store. Customer stop in to shop for needed accessories, or to pick up a new instrument. Being so close to Port Canaveral, we see a lot of folks from all over the globe!
We have wall-to-wall acoustic, electric, and bass guitars, and other string instruments, as well as any and all accessories you would need. Our staff is very knowledgeable so ask for help.
We are happy to see new and repeat customers walk through the door.
Just drop by. You're bound to like it!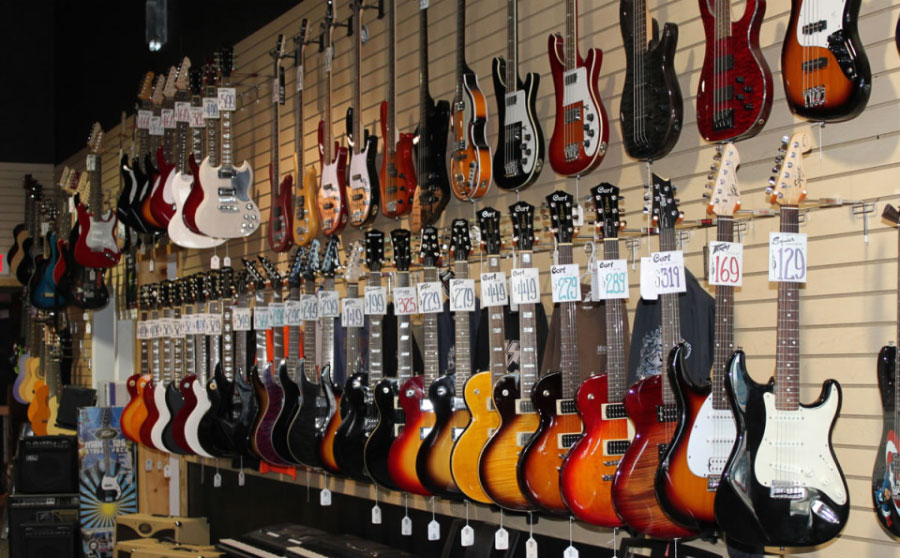 A Google® Map showing where we can be found. We are in the central Brevard County area, which is convenient to all residents of Brevard. It's worth the drive if you live in Mims, or if you live in Palm Bay. Come see us!